Parallaxe
L27-Marc Rizzo 7-String
Color:

Black
SKU:

PXL-MR27B-D-U
Marc Rizzo has teamed up with Washburn again to update his signature L27 Parallaxe 7 string.  This guitar features a Mahogany body and neck, with ebony fretboard and the Buzz Feiten Tuning System for near perfect intonation.  With an extra deep cutaway providing easier access to the higher frets, you will be amazed with the playability of this guitar.
Featuring active EMG 707 pickups made in the USA, the low B string tone is beefed up while still maintaining a balanced and articulate upper register.  Whether you are ringing out Opeth-style jazz chords or playing palm muted death chugs, these pickups will articulate every note, chord, and harmonic you ask of them.  Combine them with Washburn's quality guitar build, and you will have a 7 string guitar that stands head and shoulders above the rest.
KEY WASHBURN FEATURES
USA Made EMG 707 pickups
The USA made EMG 707 active pickups dominate the 7-string market, since its debut in 2001. No problem of a muddy low B string and expect beefed up tone while maintaining the balanced and articulate upper register expected from EMG's.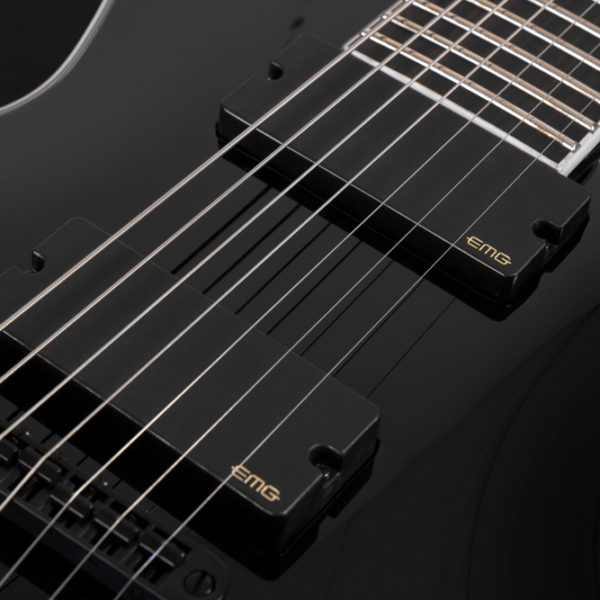 Full Access Glue-in Neck
With its Stephen's Cutaway inspired neck-joint, the player can seamlessly play through the full two octave range of the fretboard. Let nothing get in your way when screaming through passages in all positions!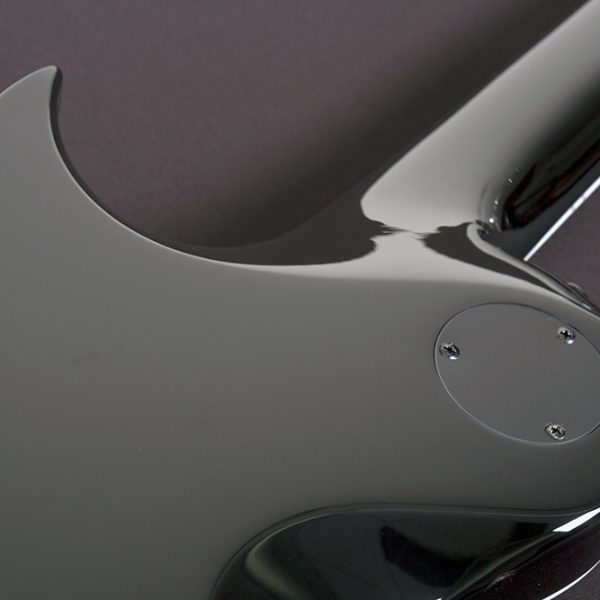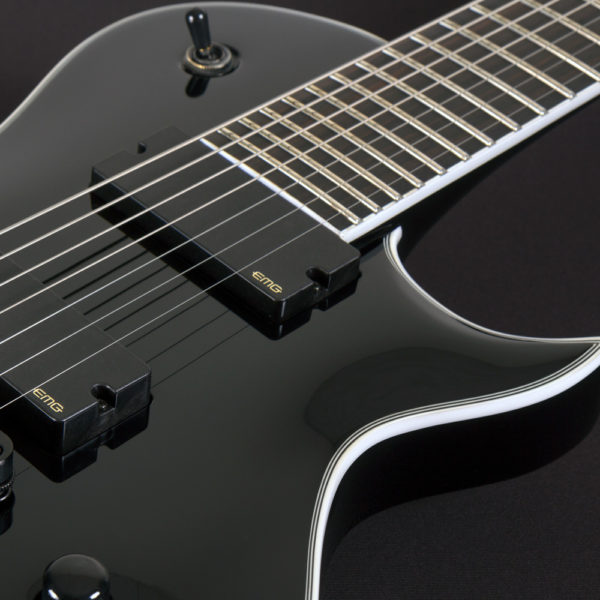 A rare 7-string with a common 24-3/4" scale length
The 24-3/4" scale length is the most common scale length on the single cutaway electric; rare on a 7-string guitar. Expect transparent bends, runs, and playability on this heavy-of-heavy 7-strings. If you're one of the many who are used to playing on typical 6-string single-cut guitars, you'll love this guitar!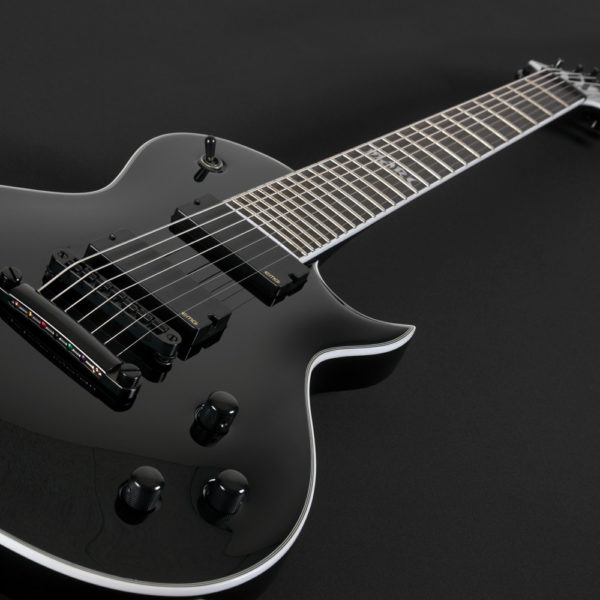 Specifications
Style
Single Cut Solid Body
Strings
D'Addario XL120-7
Tuners
Grover 18:1 Locking