Deep Forest
Ebony FE
Color:

Striped Ebony
SKU:

DFEFE-A-U
The vintage-style body on the Deep Forest Ebony FE is small and comfortable. The sonic combination of this slightly undersized body with these woods is really special. The wood blends are naturally full of deep, rich overtones that bring forward its low end. The smaller body and bracing assure that it is also articulate and balanced. Need to switch from acoustic to amplified? No problem — the Deep Forest Ebony FE is equipped with Barcus Berry active electronics, including integrated tuner
Striped Ebony Top
Striped Ebony is prized as a tonewood for it's deep and strong bass and lower mids, while still providing clear highs and slightly scooped mid ranges similar to rosewood.
Okoume Back & Sides
The Okoume back and sides keep the tones more toward the warmer side.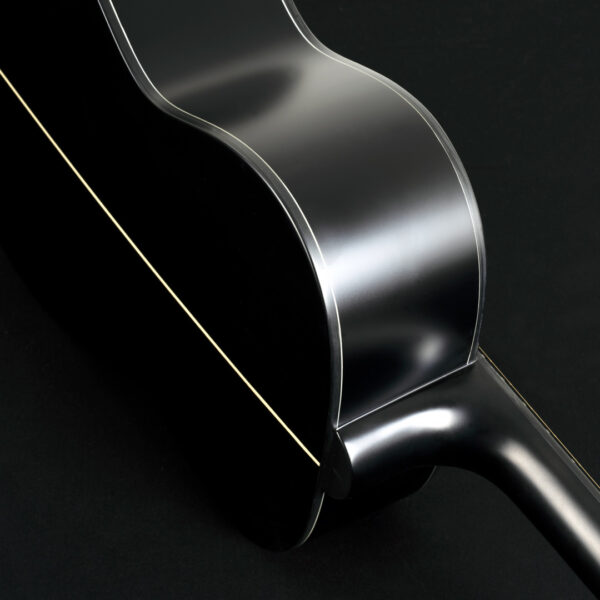 Folk Style Body
The folk style body on the Ebony FE is articulate and balanced, and the smaller size is comfortable to play all day or night.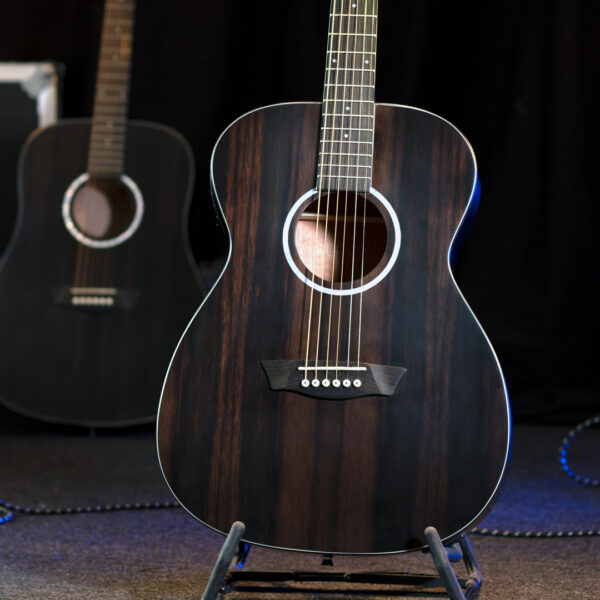 Barcus Berry Active Electronics
You will be perfectly at home on stage or in the studio with the onboard Barcus Berry active electronics, and it even come with a built in tuner.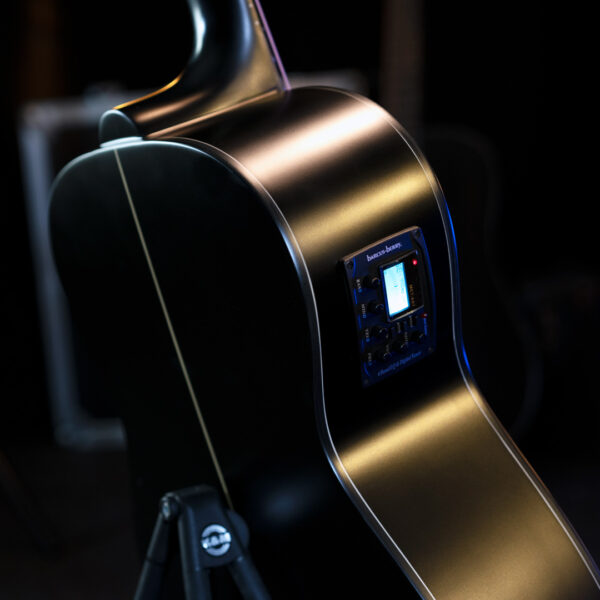 Specifications
Preamp System
Barcus Berry LX4 Active with Tuner
Fretboard
Engineered Wood