Nuno Bettencourt
Nuno Bettencourt 4N USA
Color:

Matte Natural
SKU:

4N-D-U
For almost 3 decades, guitar virtuoso Nuno Bettencourt and Washburn have paired up to design and craft the thrilling guitar players main axes. His celebrated N4 and the special variations of this revered instrument have been on stages all over the world. From his time as lead guitarist for the Platinum selling band Extreme, as an acclaimed solo musician, as Musical Director for the multi Grammy Award winning songwriter Rihanna or as a member of Steve Vai's touring super group of guitarists Generation Axe, Nuno's N4 has been there. But in the last several years, it's not just the N4 that has joined Nuno on these incredible adventures and now, Washburn and Nuno are pleased to present the companion axe to his beloved N4; the 4N.
The Team at the Washburn Custom Shop went to painstaking lengths to capture the uniqueness of Nuno's 4N. Chris Meade, the Head at WCS not just studied the instrument in hand but also designed and made a set of custom tools so he could accurately measure the neck! From that point forward, every effort has been made to get the feel and look captured expertly; the results of which are obvious with instrument in hand.
Crafted with an alder body, ebony fretboard and birds-eye maple neck; the 4N features the Stephens Extended Cutaway, a Seymour Duncan '59 pickup in the neck position and Bill Lawrence L-500 in the bridge. A Floyd Rose Original Tremolo unit is paired with a Kahler nut and a single volume control and three-way selector switch round out the electronic setup.
Whether you're one of the hardcore Nuno fans the world over, or an accomplished musician looking for a unique and finely crafted instrument to compliment your playing style; the new Washburn 4N Signature Nuno Bettencourt guitar is an excellent option to add to your collection.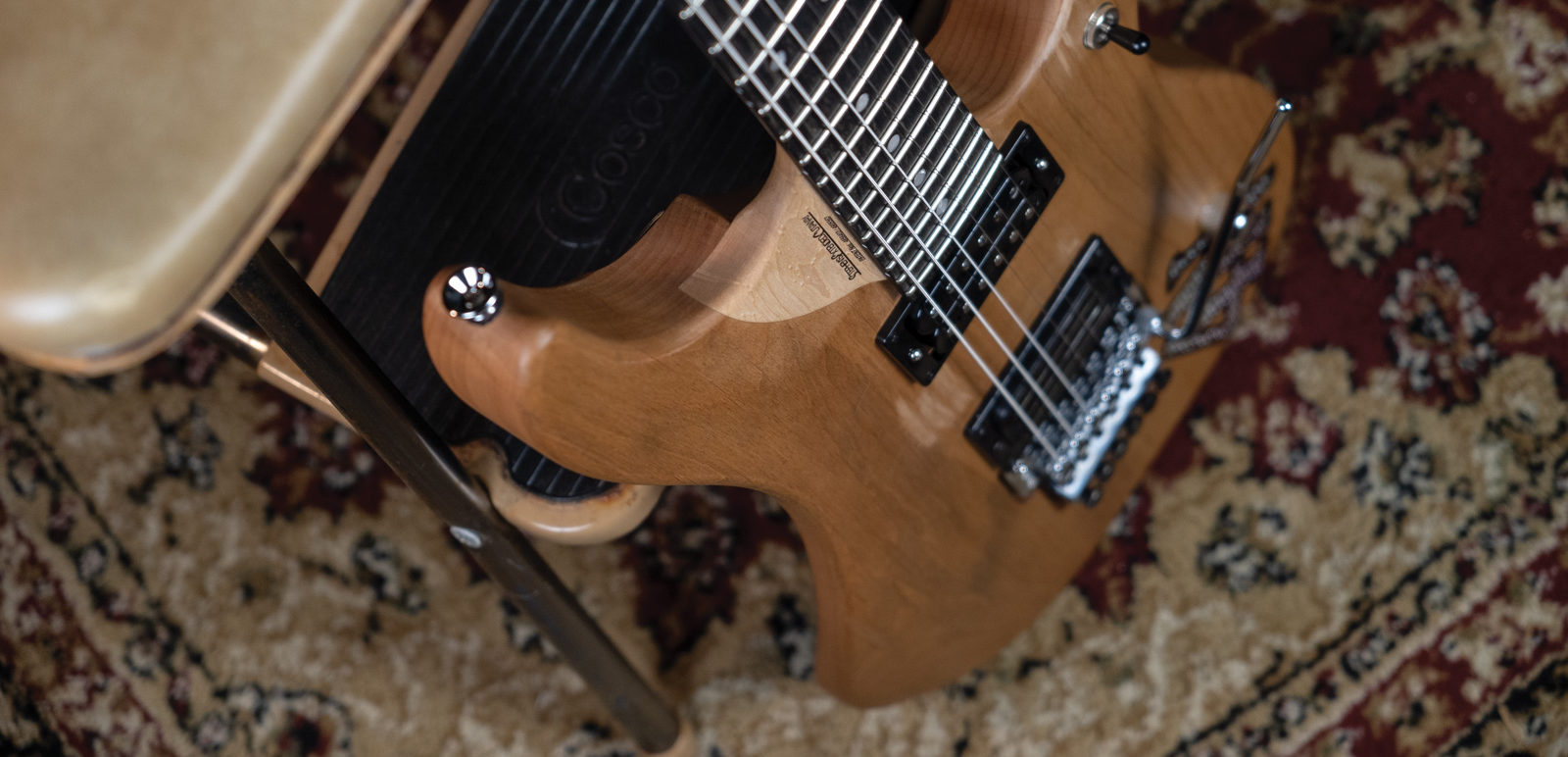 Specifications
Style
Double Cut Solid Body
Pickups
Duncan '59N/Bill Lawrence L-500
Pickup Selector
3-way switch
Neck Wood
Birds Eye Maple
Bridge
Floyd Rose Original